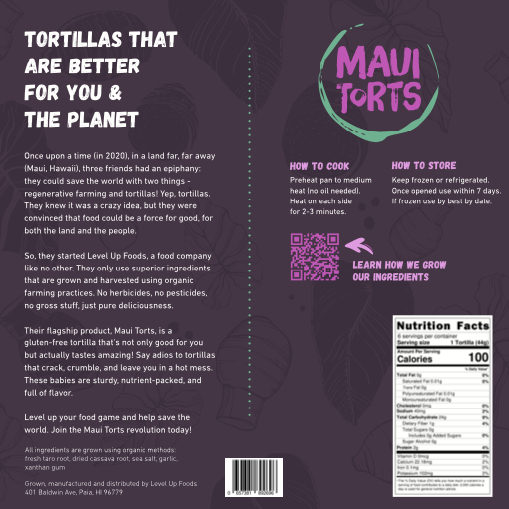 Maui Torts
City: Waikapu, HI,
About Us
Introducing Maui Torts, taro tortillas that are better for you and the planet!
Each of our handmade, gluten-free tortillas are prepared using ingredients we grow at La Kahea Community Farm in Waikapu.
Crafted with fresh Hawaiian taro and cassava, our tortillas capture the authentic flavors of Hawaii. Rooted in our commitment to grow healthy food in sustainable ways, we are grateful to bring you a taste of Maui with every bite. Thank you for leveling up your food game and joining the Maui Torts revolution.
Practices
Regenerative