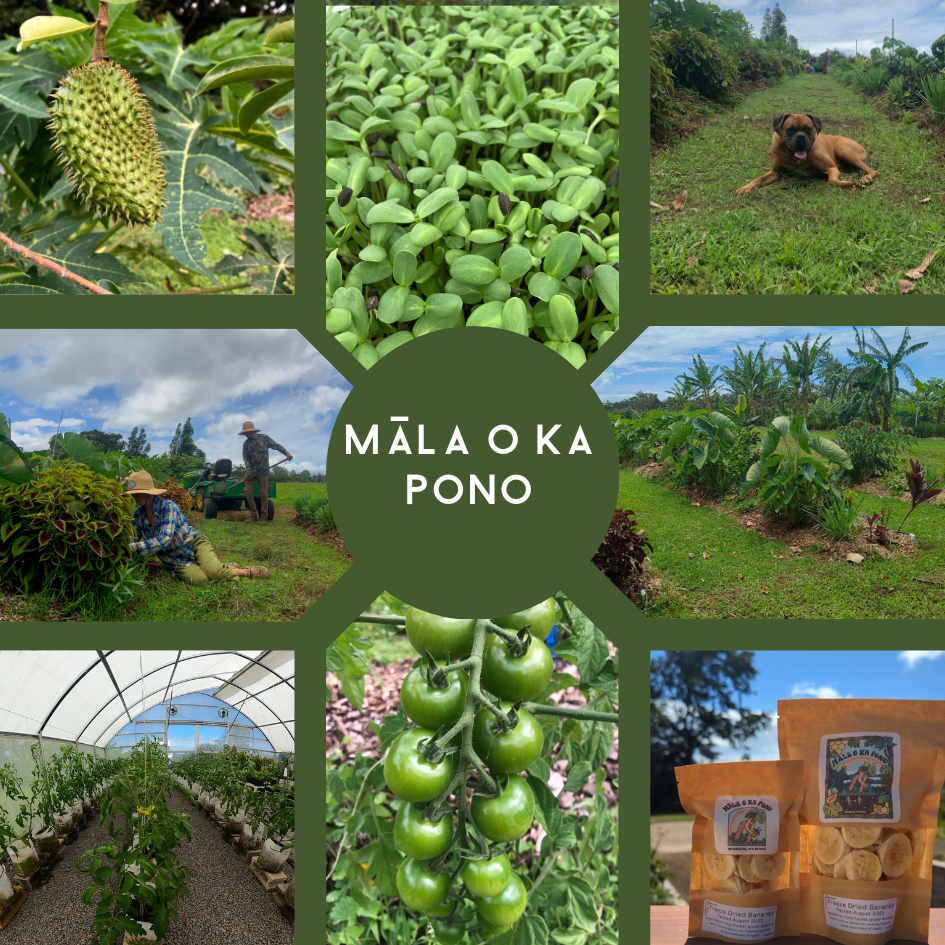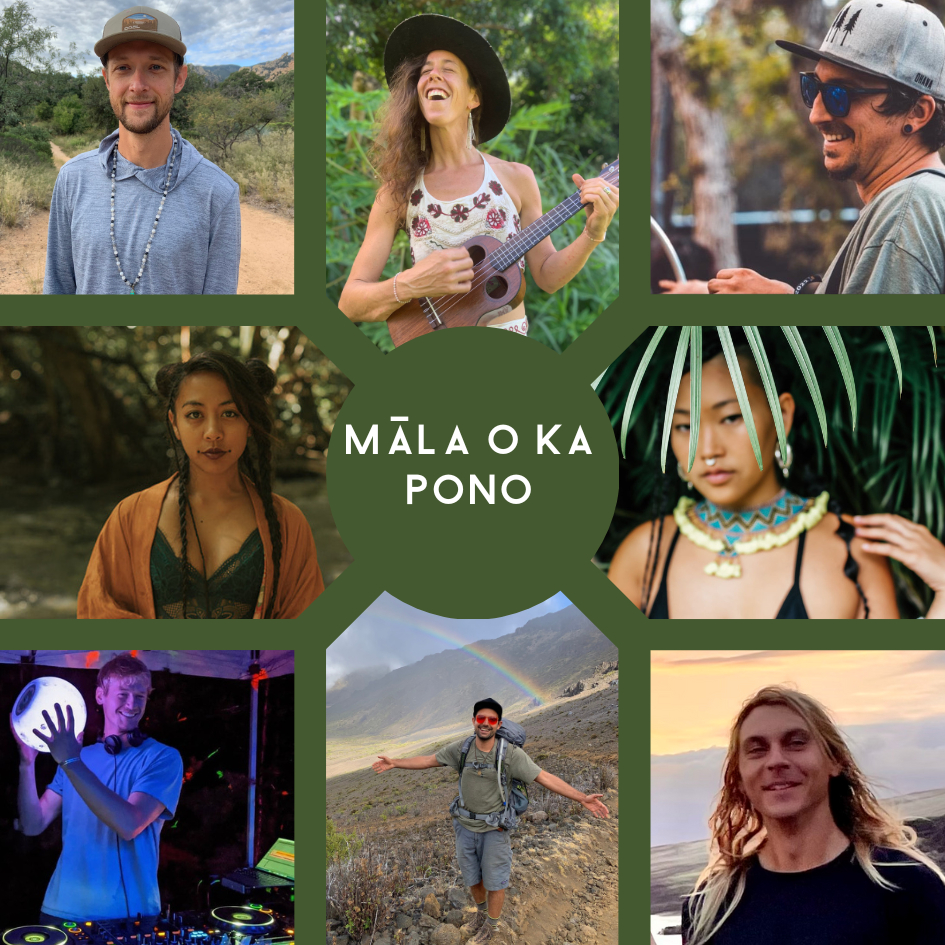 Mala O Ka Pono
Address: upper ulumalu rd Haiku, Hi, 96708
Phone: 808-344-8265
About Us
Since September 2020 we have been developing a regenerative agroforestry farm and permaculture project on twenty-seven acres of beautiful land in Haiku, Maui.

Our dream is to create a sustainable community based on permaculture principals that can feed the people in our community with nutrient rich foods, provide space for education, art, natural healing, personal and spiritual development. All this while helping restore the environment and having fun. We have chosen to work together through these challenging times to build community that centers around our relationship with the earth.




Practices
Our practice is regenerative agriculture; this is agriculture that restores the environment within our production system by turning a grassland into a high density food forest that can grow for hundreds of years. We call this syntropic agroforestry. We also have a nursery and greenhouse where we grow plants that are extra sensitive to the hot sun and heavy rains. Our entire farm and greenhouse is organically managed and we never use synthetic pesticides or fertilizers.