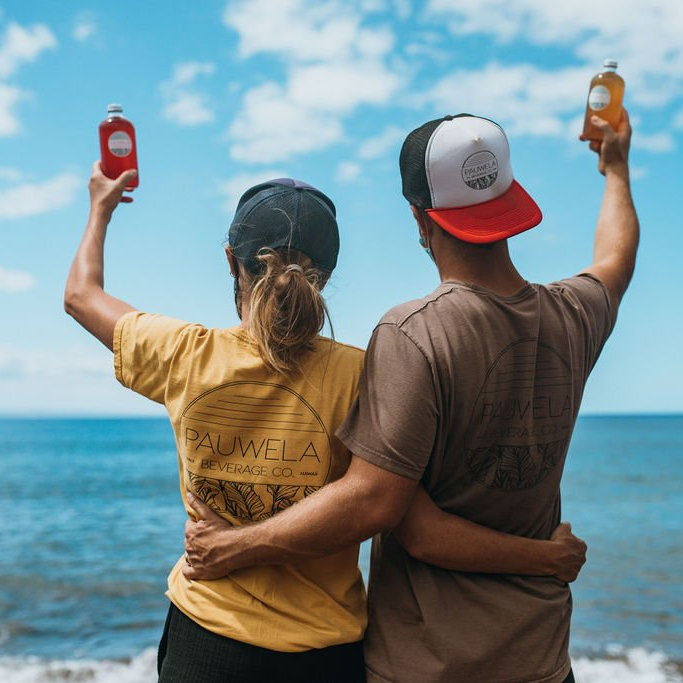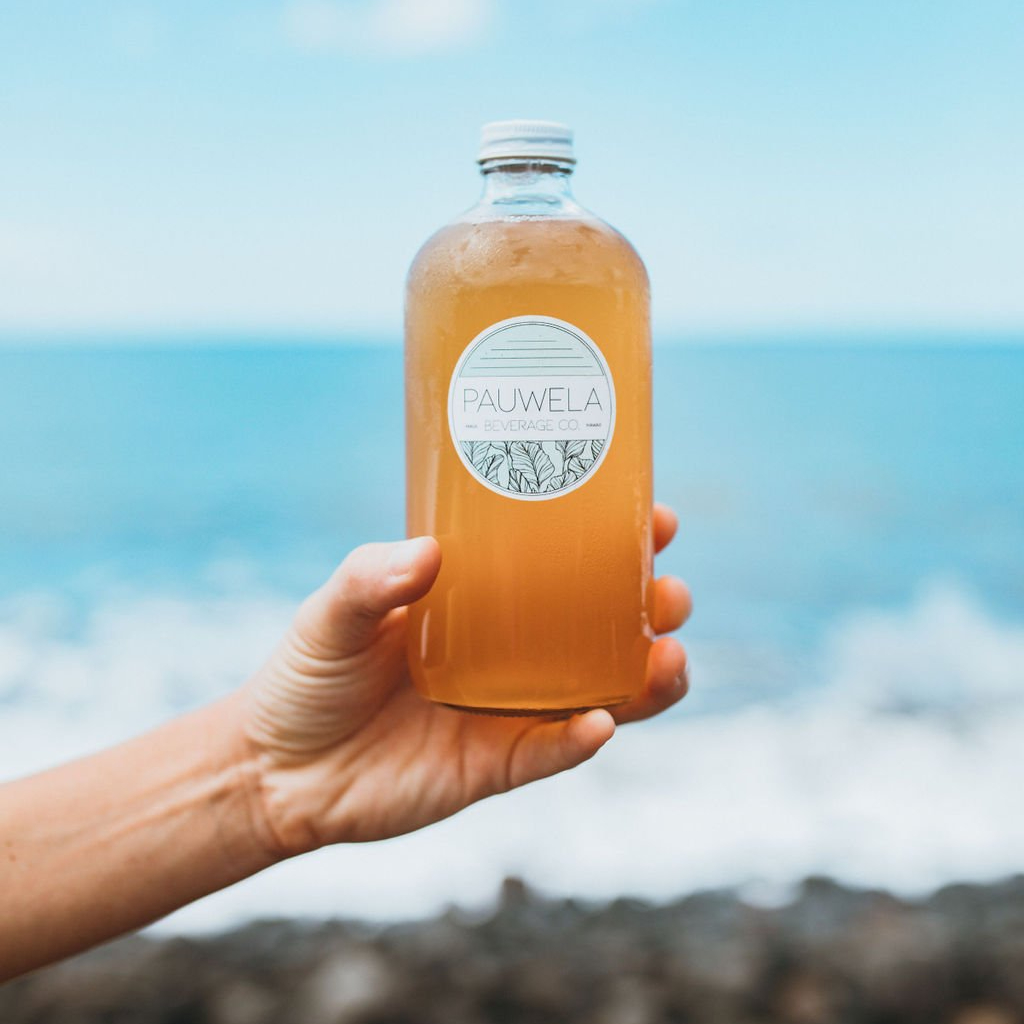 Pauwela Beverage Co.
City: Haiku, HI,
About Us
Aloha!

We are Cady and Kyle, co-founders of Pauwela Beverage Company - a hard kombucha, kombucha tea and water kefir brewing company in Haiku-Pauwela, Maui. We moved to Maui from Jackson Hole, Wyoming in 2017 with dreams of opening a brewery. We love craft beverages and are excited to live somewhere where we can source locally and collaborate with local farmers, for flavor infusions.

We live in Haiku-Pauwela and consider this neighborhood our home, our Ohana. We are so grateful to have found such a wonderful community here on Maui.

We want to create products that make you feel refreshed and alive. Products that connect you to yourself, to nature and to the world. Products you can confidently stand behind and support.

Drink locally, think globally.

Feel free to email us at any time with requests, questions, comments... we look forward to connecting with you!
Practices
In Hawaiian, 'Pau' means finished, or done. 'Wela' means heat. in becoming Pauwela Beverage Company, we honor our neighborhood and our community here in Haiku. We also honor our planet, and the work we all must do to keep it well. We believe wellness begins within and radiates out. Pauwela is committed to a wellness journey that starts with one and affects all. We use recyclable, and infinitely reusable, glass bottles, and promote our refill programs at farmers markets, our cafe and our taproom. We do everything we can to be as sustainable as possible in our brewery operations. We source local ingredients, collaborating with farmers and utilizing the abundance Maui has to offer. We compost all of our tea leaves, fruits, roots and flowers at local organic farms. We work to find new ways to "end the heat" and save our planet.