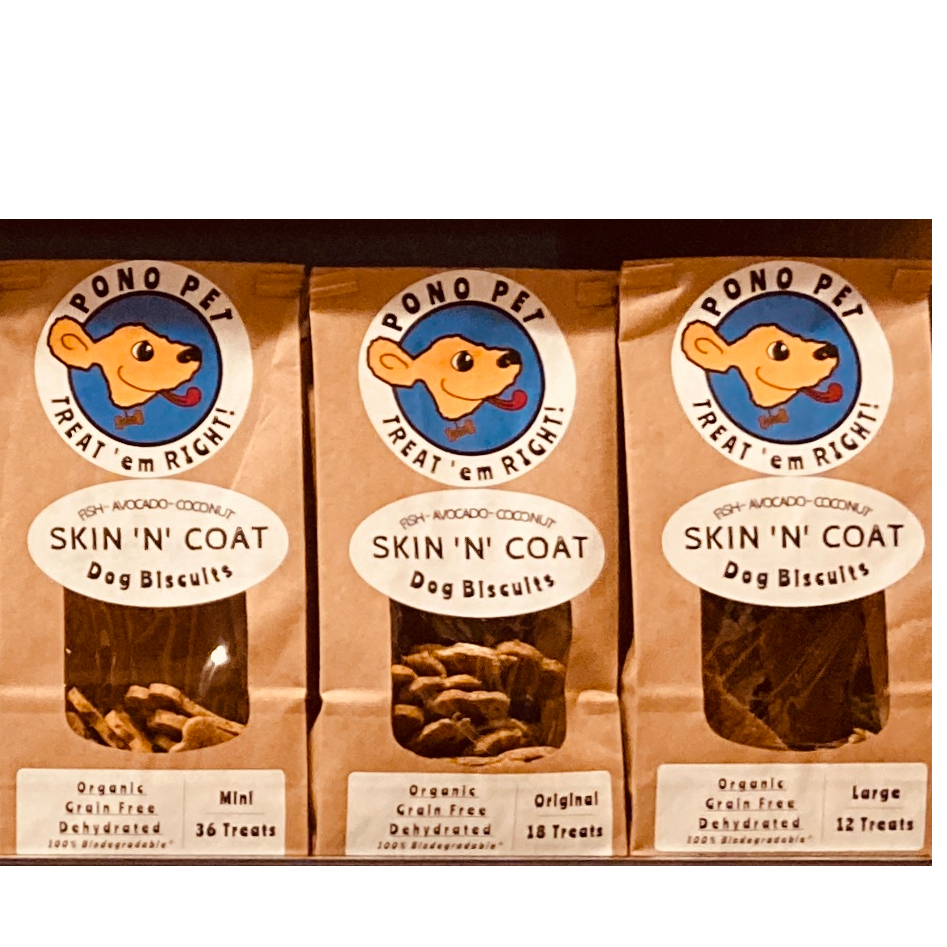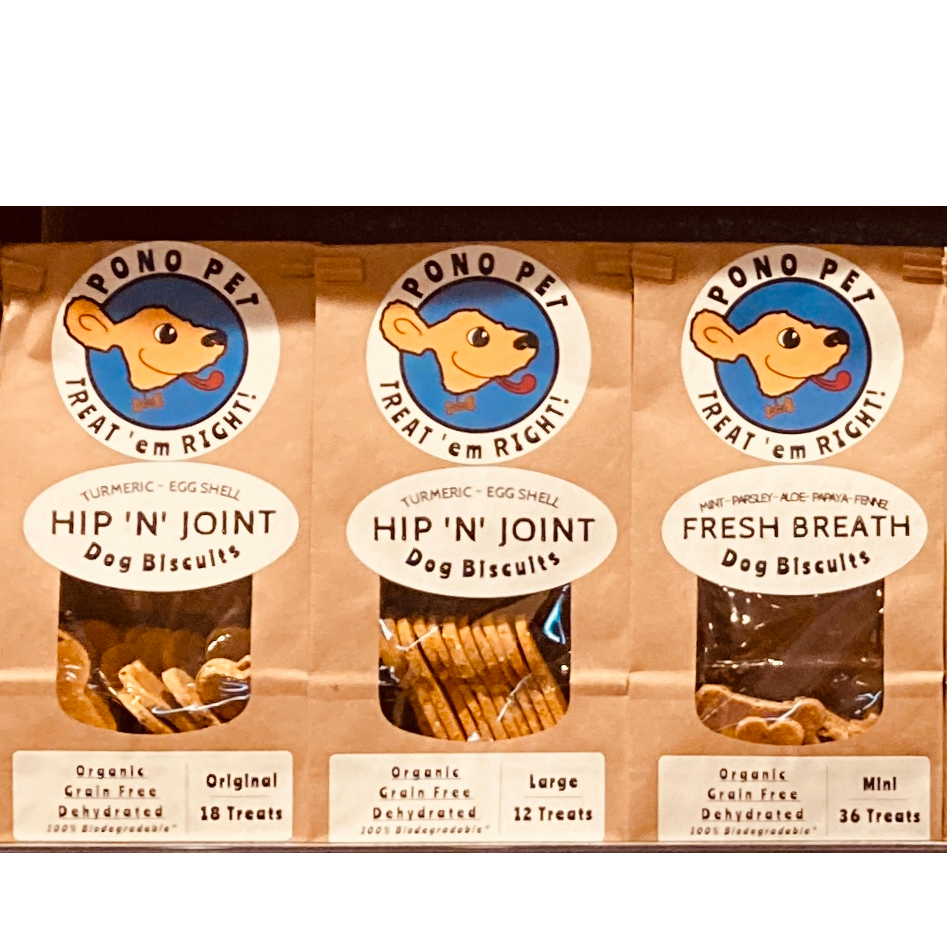 Pono Pet
Contact: Rishi Ram
Address: PO Box 1901 Makawao, HI, 96768
Phone: 805-285-1772
About Us
Pono Pet started in 2017 as a weekly class with special needs participants at La'akea on Maui's North Shore.
Now it has graduated from the classroom to the community; combining a knowledge of healthy foods, local Maui ingredients, and a love for animals.

Pono Pet is the hope for every dog to be eating healthy, local treats. For every package to be plastic free, and not shipped through the ocean.

From da Aina,
For the Ohana

Treat 'em Right!

Practices
Pono Pet treats are grain free, Maui made and Maui sourced. They are ideal for dogs with sensitive stomachs, allergies, skin conditions, candida/yeast, etc.

The packaging is completely plastic free.

Everything is made by hand. The biscuits are dehydrated to maintain the vitality of the ingredients.

If you ever want a different formula/flavor/size or if an existing formula "didn't have X ingredient" I would be happy if you pass it along and I can work on creating a small batch that better fits your pets needs.