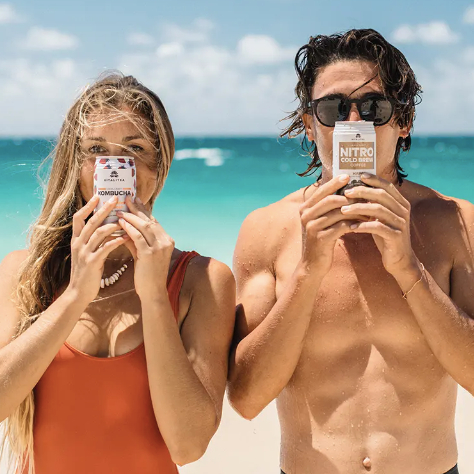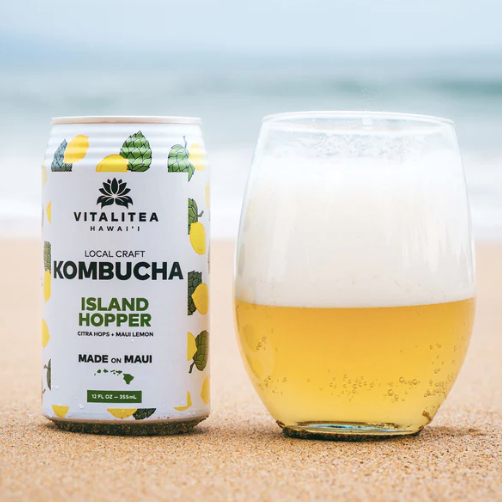 Vitalitea Hawaii
, ,
About Us
PURE LOVE, PASSION + ALOHA POURED INTO EVERY CAN
Born out of a passion project and in search of adding balance to his homebrew (beer) lineup, founder Will Davis sold the first keg of Vitalitea Kombucha commercially in 2015. Over the next few years, he spent any spare time creating flavors and developing the process, laying the groundwork for the growing business. With the help of an experienced brewmaster, Dave Weikel, Hawai'i's first cans of Kombucha and Nitro Cold-Brew Coffee launched in late 2018. Since then, we've expanded our skilled and experienced team and scaled our state-of-the-art production facility to match distribution demand, while continuing to focus on both quality and dedication to supporting our island community.

Today we remain 100% independently owned, with products proudly made and packaged solely in our South Maui production facility, using locally sourced, island-grown ingredients. As a local industry leader, we continuously work towards representing Hawai'i as a globally recognizable brand. Mahalo nui loa for your support!
Practices
We craft healthy and delicious Kombucha & Nitro Cold Brew Coffee utilizing fresh cold-pressed, locally sourced, tropical fruits + roots + herbs. We are committed to quality, our 'āina, and our 'ohana across Hawai'i.