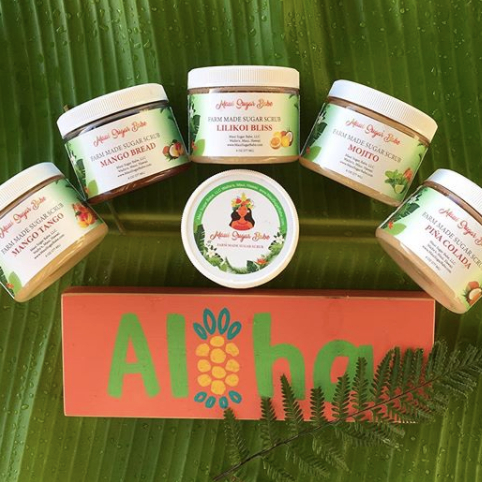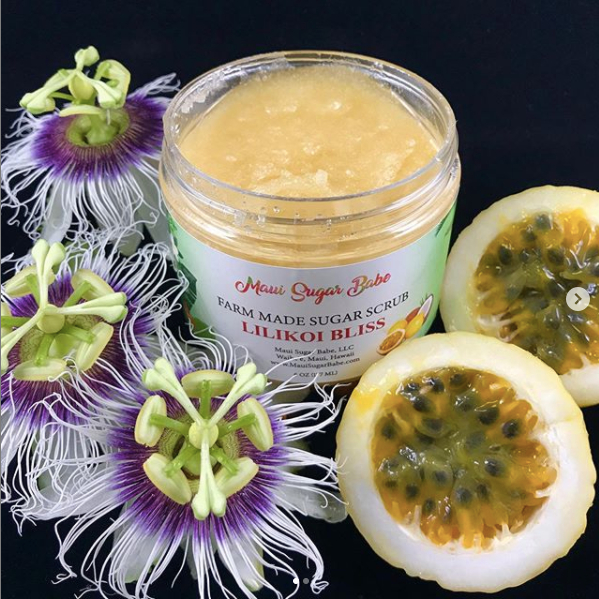 Maui Sugar Babe
Contact: Satoko Takahashi
Address: 16 Hea Hea Place Wailuku, HI, 96793
Email Address: satoko@mauisugarbabe.com
Phone: 808-214-3705
About Us
We live in beautiful Waihe'e, Maui, Hawaii, where has abundant rain, sun and rich soil. We grow Lilikoi (Passion Fruit), Limes, Mangoes and some herbs in our property. My sugar scrubs are all handmade, using fruits and herbs from our yard and other farms on Maui!

I make Enzyme Juice from the tropical fruit that we grow in our property, or get from local farmers on Maui. This secret fermenting process maximizes fruit aroma and extends the shelf lives. Enzyme helps breaking down Keratin Protein, which is contained in your dead skin cells on the top layer of your skin. The natural exfoliation without acid or any chemicals is perfect for people who has dry, sensitive skin, even for people who has eczema.

+ Soften hard skin on heels, knees and elbows

+ Get rid of small bumps on upper arms or thighs

+ Moisturize after shaving

+ Moisturize dry flaky skin on shins or lower arms

+ Moisturize dry skin on chest and neck line

+ Soothe irritation from ingrowing hair

+ Clean pores on face

Enjoy your soft and smooth skin!

Practices
All ingredients of my Farm Made Sugar Scrubs are 100% natural. No chemicals, artificial fragrances or colors added. The sweet tropical aroma is all from real fruits!