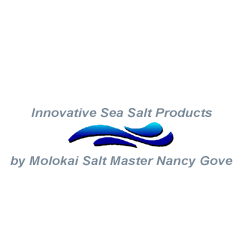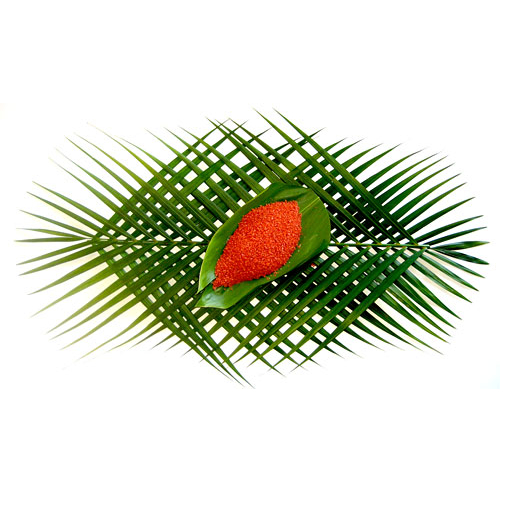 Pacifica Hawaii Salt
City: Hoolehua, HI,
About Us
Salt has a long history and tradition in every culture. For the Hawaiians, it is an essential part of achieving balance, supporting the natural flow of life and their deep connection to nature. These gourmet salts reflect the colors of Hawaiian beaches and the perfect blend of land and sea. Traditional Hawaiian salts are ideal for the most discerning chefs and discriminating gourmets.

M-m-m, that tastes good!! was founder Nancy Gove's reaction when she tasted the sea salt crystallized on her arm after a Hawaiian canoeing race. After two decades on Molokai as an award-winning wood sculptor and part-time taro farmer, she was looking for a new challenge. Her passion was rekindled by that taste of sea salt. Her years in college and experience in business would be put to use revitalizing one of the oldest practices in Hawaii – salt production.

Nancy's diligence and innovative methodology led to the establishment of her first venture into commercial salt production in 1999. She created her innovative Black Lava Gourmet Sea Salt which has become an international favorite. Her unique salt was noticed by chefs from some of the finest restaurants on the east coast. After articles about her salt appeared in the New York Times and other publications, she became known as Molokai's salt master.

Her diligent research continued and yielded methods which developed over time. She applied her advanced methods and artistry to her newest salt company, Pacifica Hawaii. A wide range of designer gourmet sea salts is now available.
Practices
To create her salt, sea water is first filtered, then purified with ultra-violet light. In above ground, food grade boxes, the sun and tropical breezes evaporate the water until only the beautiful salt crystals remain. Pacifica Hawaii salts contain sodium chloride, a mix of natural and essential minerals with trace elements vital to health.

Nancy's pioneering spirit and devotion to creating the finest quality salt has put Pacifica Hawaii in the forefront of international salt production. Pacifica Hawaii gourmet sea salts are complex on the palate – offering subtle sweetness with the piquancy of sea-extracted salt. The signature gourmet line of Hawaiian Traditionals is timeless and flavorful. The Blush Salts are sophisticated and enticing. The Specialty line is delectable and fun.