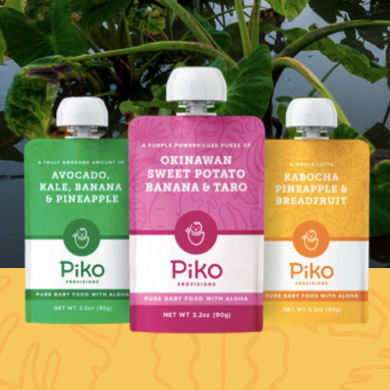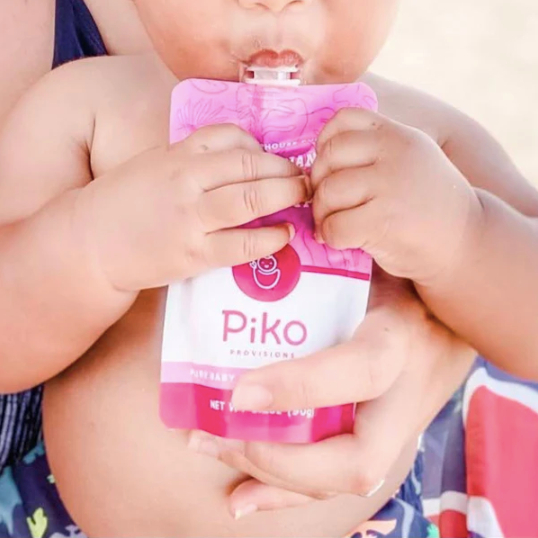 Piko Provisions
, ,
About Us
More than just a fun name to say, Piko is a Hawaiian word filled with deep meaning. Best expressed as "connection," it represents the bond between parents and children, the link to generations of family, and our relationship to the land and food that nourishes us.
For us, it captures our commitment to growing families with the absolute best foods and strengthening Hawaii's future.

OUR VISION
Strengthening the Future
Superfoods Emphasize Essential Nutrition
Piko Provisions uses sustainably-sourced, nutrient-rich, Hawaii superfood staples like Taro, Breadfruit, Kabocha, Pineapple and more.
Local Ingredients from Hawaii Growers
We source our ingredients from farmers and producers because we believe in fostering a stronger, more sustainable agricultural industry on our islands.
A Commitment to Community
We strive to create meaningful change for our islands by partnering with Hawaii-based businesses, organizations and advocates to support our neighbors and communities.
Practices
Made from Real Food Grown in Hawaii
• All-natural, whole ingredient recipes
• No additives, artificial ingredients, or preservatives
• Minimal processing for a fresher, more authentic taste
• Clean Label ProjectTM Purity Award for product safety & nutrition (select flavors)