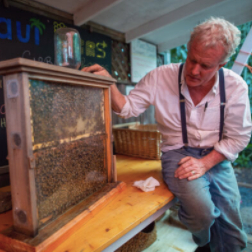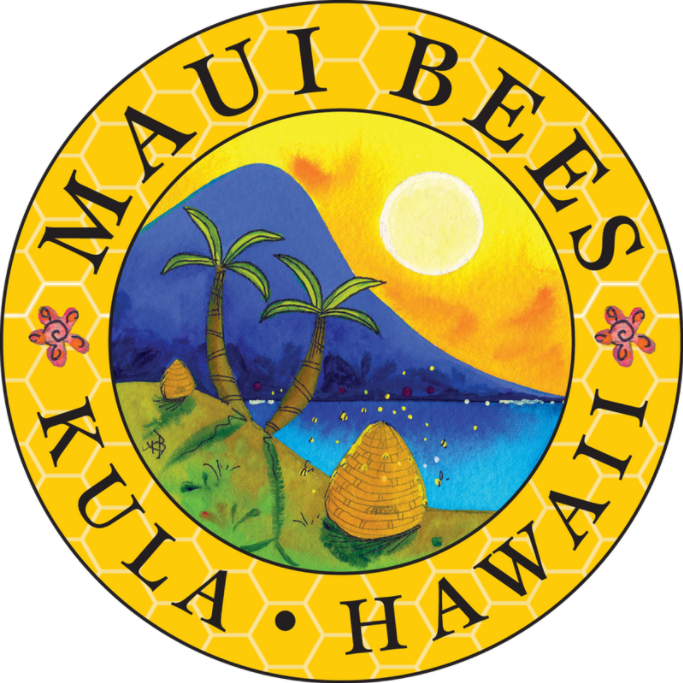 Maui Bees Inc.
Contact: Mark and Leah Damon
Address: 150 Pulehunui Rd. Kula, HI, 96790
Email Address: info@mauibees.com
Phone: 808-376-5324
About Us
Mark and Leah Damon have operated Maui Bees Inc as a family business in Kula, Hawaii for the past 10 years. When they first met, Mark and Leah combined their shared passion for bees and wholesome organically grown food to create a joint farming venture that was an immediate hit with the local community. They produce first quality garden fresh produce, organically fed pastured eggs and amazing Maui Honey.

Their commitment to their honey is second to none. They have always insisted on keeping it pure, unfiltered and raw. They use a 100% cold process that ensures the honey stays below room temperature. It takes a lot of extra time, energy and money to do things right. But they don't mind because they have a passion for quality.

Mark and Leah created Maui Bees Inc. to serve the local community and have made many friends in the process. They have dedicated staff who work and live on the farm as well as interns and volunteers who come to learn and grow with them.
Practices
Committed to regenerative farming, the farm 
uses biodynamic sprays and preparations, builds all it's own organic 
compost, inoculates the soil with beneficial microbes, and uses cover crops 
and "no till" mulches to build carbon in the soil.