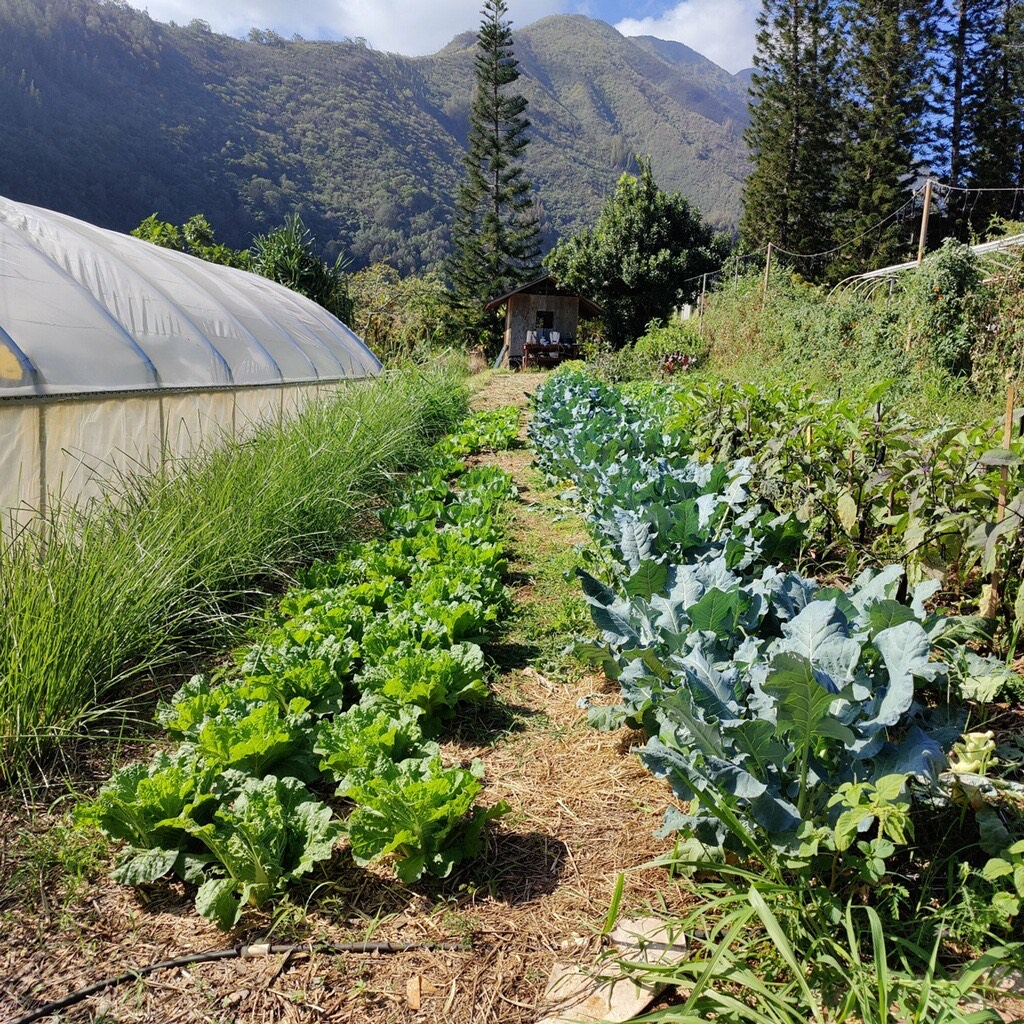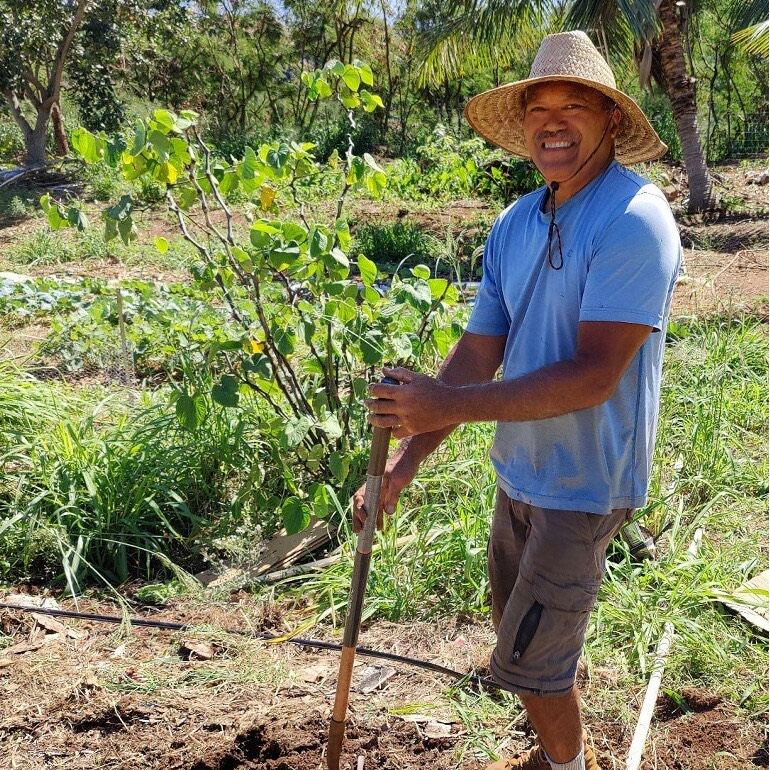 Kihapai Horticultural LLC
Contact: Thomas & Ann Emmsley
Address: 2855 Kamaile St Wailuku, HI, 96793
Phone: 808-463-7176
About Us
We are a small "mom & pop" family farm located on the rich alluvial soil of Pu'uohala, Wailuku, Maui. We have been producing ti leaves, kalo and 'awa since 2008. In 2020, we began growing vegetables to provide healthy, fresh produce to our local community. From the beginning, we committed to a no-till style of market gardening that minimizes soil disturbance to enhance soil microbial diversity. We utilize mulching, occulation, organic fertilizer, compost, crop rotation, and cover cropping to improve soil fertility and control weeds. To control insect pests and diseases, we use physical barriers, flowers and plant diversity for beneficial insect habitat, and only pest control materials that are approved for organic production. We grow a wide range of vegetables, herbs, and fruit that varies with the season. We have two high tunnel screen houses for crops with heavy pest pressure that are difficult to grow in the open. Several hydroponic tables allow us to grow lettuce year-round at our elevation. We have some bee hives for pollination and for our own "Kuaola" brand estate honey. Our vegetable plots are surrounded by a diverse range of fruit trees, ti leaves, ornamental plants, windbreaks, and native species.
Our lead farmer, Thomas Kamaka Emmsley, grew up in Hana on his family papaya and hog farm. He has many years of experience growing tropical plants and flowers at Helani Gardens. His family members are still farmers of quality tropical flowers in Hana. Second in command, Ann Emmsley, was the instructor of Agriculture at UHMC for 33 years, which included many seasons of vegetable production courses. We enjoy the rewards and challenges of farming. Our passion is keeping our agriculture land producing agriculture products for local needs.

Practices
Only organic approved pest control methods. Regenerative farming practices to improve soil health. No-till permanent beds with mulching, cover cropping, and organic fertilizer. Lettuce is produced on hydroponic tables.