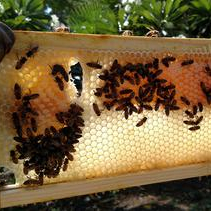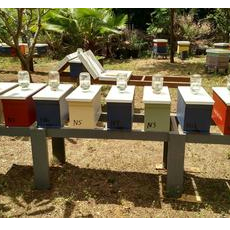 Maui Bee Farm
Contact: Jason Smith
City: Kihei, HI, 96753
Phone: 808-298-9476
About Us
Maui Bee Farm is a family-owned and operated apiary.

Raw honey has been cherished for thousands of years and Maui honey is some of the best in the world. Rich and buttery, it's simply delicious.

Honey is the very essence of the incredible floral diversity of Maui.
Kiawe, Macadamia Nut, Avocado, Citrus, Coffee and Lychee are just of the few of nectars that go into this Raw Maui Honey.

Our goal is to provide Raw Maui Honey to residents and visitors who want to experience honey from right here on Maui.

Honey is dynamic. Maui flowers, year round produce the changing flavor and color.
Our regular harvesting and micro-batch bottling essentially create a "hive to table" honey.
No bulk storage, no mixed vats of honey and always keeping it Raw.
Practices
We use treatment free beekeeping methods, No chemicals and no antibiotics.