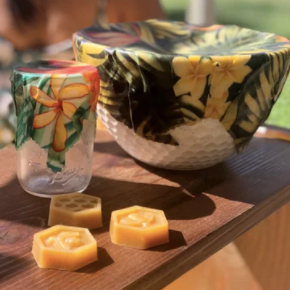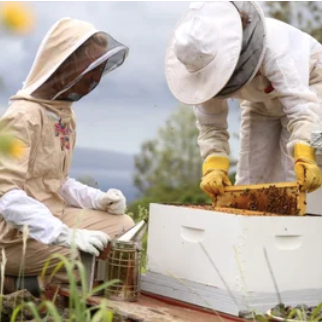 Da Beehive
Contact: Erica Erickson
Address: PO Box 1051 Kula, HI, 96790
Email Address: dabeehivemaui@gmail.com
About Us
Da Beehive features home & body care products created in Maui, Hawaii.

Our body care products include all-natural lotions, lip balms & sunscreen and our handmade home products consist of items such as candles, essential oil sprays, and reusable beeswax food wraps.

Each of our products are hand-crafted on Maui and made with natural and organic ingredients including gifts from our beehives such as honey, beeswax, and propolis.
Practices
The mission of Da Beehive is to financially support local and global efforts to save da bees.

Bees not only produce wonderful gifts from the hive in the form of honey, beeswax, propolis, and pollen, but are also responsible for pollinating 2/3 of the world's food supply. Without bees we would not be able to enjoy the cornucopia of fruits and vegetables we consume on a daily basis.

Da Beehive primarily supports the Maui Honey Bee Sanctuary. The sanctuary is a new eco-tourist road stop on the Road to Hana that is dedicated to educating the public and bridging the gap between people's fear and appreciation of this important insect. At the sanctuary, you are able to sample a variety of Hawaiian Honeys, view the apiary, shop our natural products, and learn a little bit about bees.