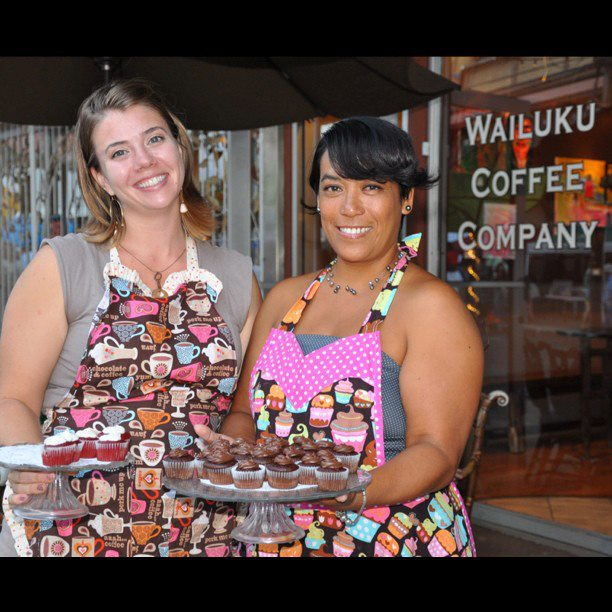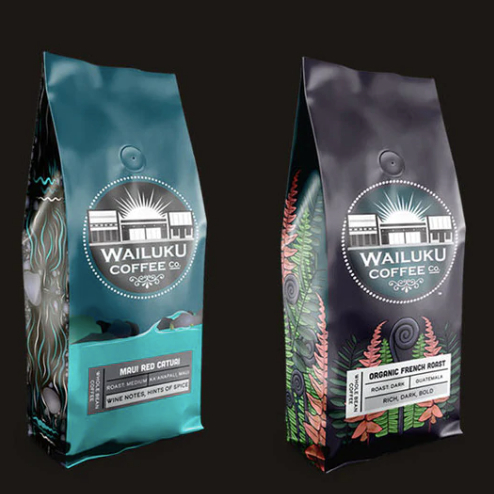 Wailuku Coffee Company
Address: 810 Kokomo Road Wailuku, HI,
Email Address: meganwcc@yahoo.com
Phone: 808-280-5786
About Us
It all started in 2010 at the base of Iao Valley on the island of Maui, with a mission to bring our dynamic community together over coffee and conversation…

"Where the Hip Come to Sip"

We are a grassroots, community conscious, family owned and operated business committed to bringing you the highest quality, most flavorful coffees in the world.

megan-jackie-love.jpgMegan Kanekoa: An entrepreneur since 6 and operating her first espresso stand at 17, for Megan Kanekoa coffee culture is her driving force. Fueled by the passion to serve her community by supporting local farmers, artists, musicians, makers & shakers, Wailuku Coffee Co. is a dream realized.

Jacqueline Goring: It was love at first sip – a perfect mocha latte during a late night cram session in college – when Jackie first became enamored of café culture. Having worked within the industry since then, becoming co-owner and operator of Wailuku Coffee Company is the perfect outlet for her love and creativity in coffee, food, arts, music and community.

Did You Know?

We proudly support our local artists & charities. We exhibit monthly art shows at both of our locations & donate 15% of all art sales to local non-profit charities. Our Golden Blend Coffee proceeds go 100% back to into our community.
Practices
USDA Certified Organic