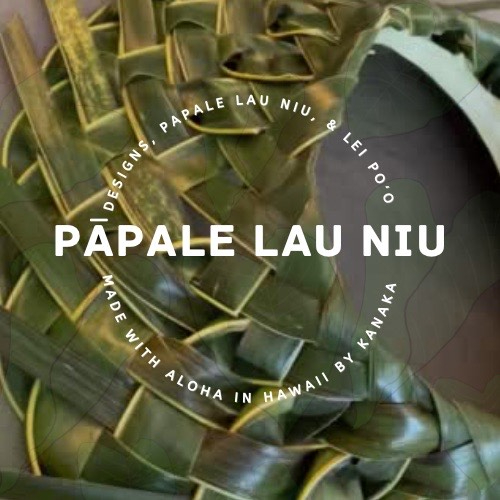 Keakamaluhia LLC
Contact: M. Keaka Aumua
, ,
Email Address: keaka.aumua@gmail.com
Phone: 808-346-4073
About Us
My very 1st papale lau niu was made from a tree grown by my father in our front yard. This tree provides shade as it stands and by extension continues to provide shade in the form of a hat. This craft is rooted in making ancient practices part of daily living. Made with aloha, in Hawaii on the island of Maui. Think of our goods as a keepsake.

"The essence of peace is crafting and creation with aloha for ohana and others. Keakamaluhia mean the essence of peace and as I think of my 'why' I cannot help but think of my family and especially my children. Transition during covid has made it necessary to juggle many things and as a mother of 2 under 2 this is a challenge. I create to inspire, to feed my spirit, for self care, for culture as a kanaka, and to thrive despite life's challenges
Practices
The plants used are either an act of god or planted by my father. The tree my dad has planted is where I got the coconut leave to make my very 1st papale lau niu or coconut leaf hat. The same tree provides shade. As an extension of his work and the plants that have been planted a buyer can also stand in the shade of the hat made by me with aloha or rather a lei po'o also made by me."