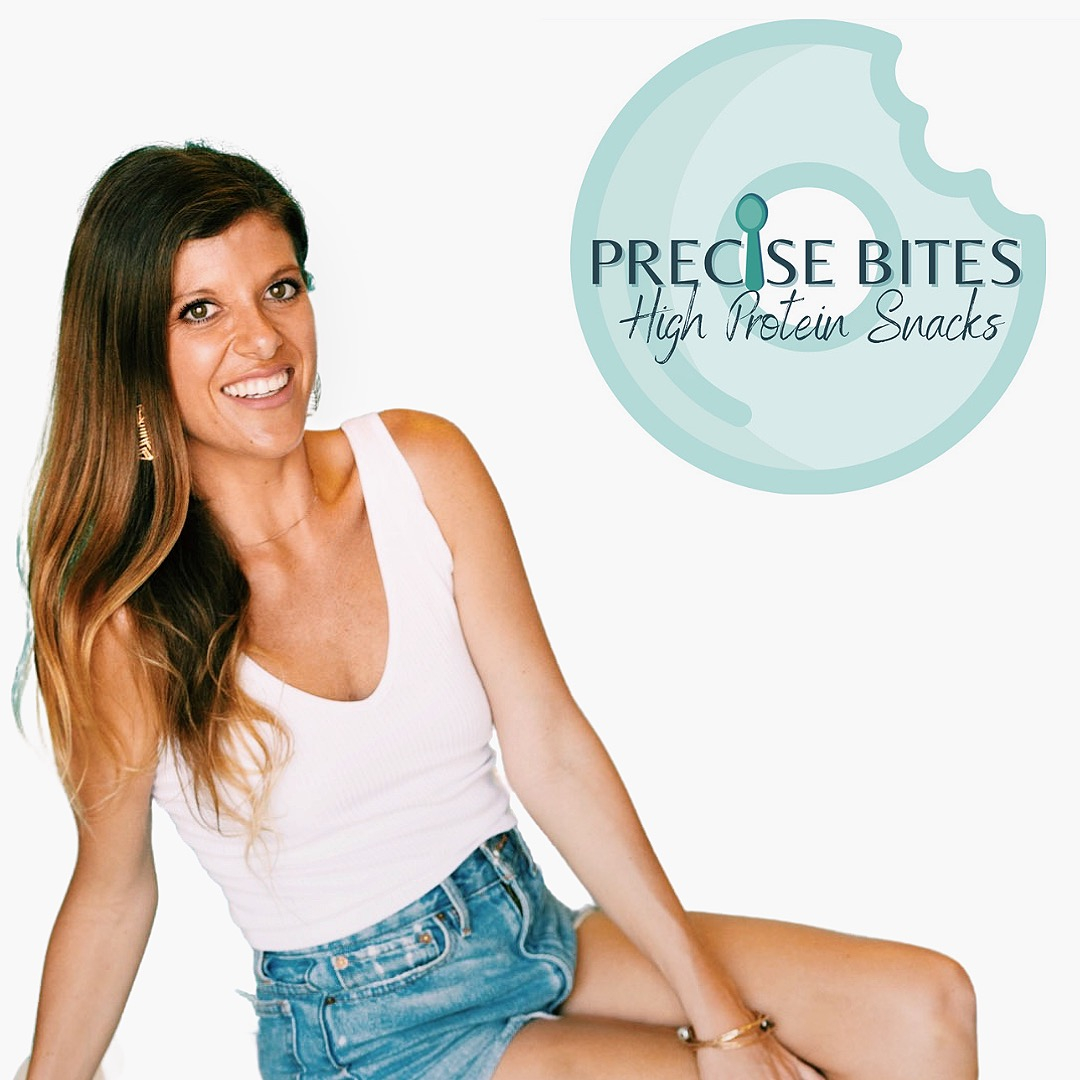 Precise Bites
Contact: Michele Feorene
Address: 60 E Wakea Ave, Suite 106 Kahului HI , HI,
Email Address: michfeo@yahoo.com
Phone: 808-341-7579
About Us
Hi!

I Donut believe we've met, I'm Michele owner of Precise Bites! As a certified Precision Nutrition Coach, & NASM Certified Coach, I am excited to bring my High Protein Donuts to my community! These Vegan, Gluten Free, Egg Free, Soy Free, Refined Sugar Free Donuts are a fun way to help you hit your protein goal without any boring protein shakes or animal based products. They are a great snack you can take with you on the go, as they are shelf stable for up to 7 days, and when left in the fridge up to 3 weeks. Enjoy these donuts on a busy work day, as breakfast, second breakfast, post workout, while traveling, keiki lunches, or just for the heck of it!

These Donuts are a product of my busy on-the-go lifestyle where I found myself constantly at a loss trying to find Nutrient Dense snacks with quality protein and good taste while on the go!

If you are looking at this item , Im almost certain you like sweets. For me personally, I like to be able to eat something chocolate every.single.day... especially after lunch or as my after dinner dessert.

Although my donuts have a variation of chocolate & peanut butter, they are all Macro Friendly and typically yield about 150 calories per donut. You can expect 11-15 grams of protein PER Donut depending on which kind you choose.
I recommend 1 serving as 2 donuts which will be about 23-25 g of plant based protein, 33 carbohydrates, and 12-15g of fat.

Your health is your own responsibilty, but I do believe that regardless of where you are in your health journey a Donut should be something you can enjoy guilt free and every day.

My number one priority is to provide Healthy, High Protein, delicious snacks island wide where they have never existed before.

I am guided by my powerful community which has inspired me to enjoy balance in every aspect of life, including the foods we eat.
I am confident that no matter what food allergies, gluten sensitivities, health goals or diet trends you follow, I have something for you here with Precise Bites.

DONUT forget to follow me @PreciseBites on instagram. Nutrition Info coming soon.
Visit my online store @precisionplates.squarespace.com

Shoot me a message or let me know any flavor requests or what coffee shops & markets you might hope to see my delicious donuts.